> Back to Solo Album index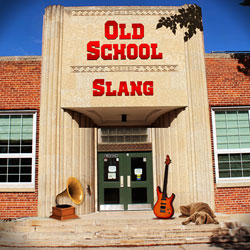 Old School





Released February 24, 2020 Running time: 44:34
A blend of groovy Funk, Soul and melodic Hard Rock with a hint of Jazz Fusion.

Credits:

Jib Kantawong: Bass guitar on Lost and Found, Sun Dogs.
Slang: Electric guitars, bass, keyboards, samples and drum programming

All songs written by Slang
Skimming Stones written by H. Chu and Slang.
Produced, mixed and mastered by Slang.

Album cover photography and design by Slang.